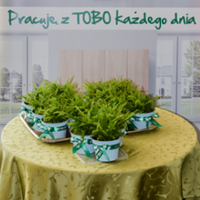 The II meeting "live healthily with TOBO"
Yesterday in the TOBO company showroom in Kuriany the second meeting from the cycle "Live healthily with TOBO" took place.
Our guests, during the meeting, got acquainted with the full product offer of our company, novelties in chairs and office armchairs, tested innovative products adapted for sit-stand operation. Dorota Ignatowicz, a TOBO designer, talked about Health to Office-h2O pro-health furniture. Office furniture h2O is a novelty on the office furniture market. This furniture promotes a healthy mode of operation in a variable position, which is made of antibacterial materials and minimized formaldehyde emission. Health to Office is office furniture created for our well-being at work. The meeting was organized on the occasion of our 20th birthday. Soon another meeting from this series.
Copyright © 2018 TOBO Datczuk General Parentship